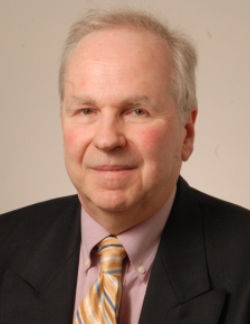 Department
Politics
School
School of Arts and Sciences
Expertise
American Political Parties
American Public Opinion
U.S. Presidency
Voting Behavior
Biography
John Kenneth White is an Ordinary Professor of Politics. He has taught at Catholic University since 1988. 
Professor White is author of several books on political parties and the American Presidency. 
The New Politics of Old Values
 examined the role of values in political campaigns and presidential rhetoric with a special focus on the Reagan presidency.  
The Values Divide
 explored how political polarization developed in the post-Reagan years along cultural and social issues. 
Still Seeing Red: How the Cold War Shapes the New American Politics
 described the creation of a Cold War party system that helped the Republican Party seize the presidency for more than a generation, and how its ending helped elect Bill Clinton to two terms.
Barack Obama's America
 described how a new political demography has reshaped American presidential politics that facilitated the election and reelection of Barack Obama.  
What Happened to the Republican Party
, White's latest book, describes how the Republican party has been transformed from the Reagan years into the party of Donald Trump. He has also recently coauthored the textbook 
Party On!: From Hamilton and Jefferson to Trump
 with Professor Matthew Kerbel of Villanova University.  It examines the historical role of the major parties in American political life, and the ways in which the parties shape our political landscape. 
Together with his Catholic University colleague, Dr. Sandra Hanson in Sociology, Professor White has co-edited two books on the American Dream: 
The American Dream in the 21st Century
 and 
Latino/a American Dream
, the latter book examining how Latinos/as conceive of the American Dream as they emerge as the leading minority group in the United States.
Professor White has made numerous media appearances and has been often quoted in major newspapers and journal articles.
He has published numerous op-ed columns for The New York Daily News, The Hill, and other media outlets.