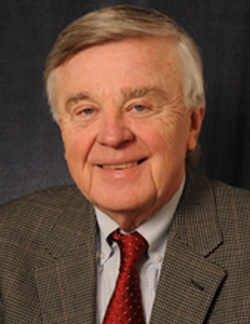 Biography
John Kromkowski (Ph.D. Notre Dame, 1972) is an Associate Professor, currently on sabbatical leave (2017-2018), in the Department of Politics at The Catholic University of America. He has written and edited various publications in the fields of urban and ethnic politics, including his award-winning study, Juvenile Crime and Neighborhood Deteriorization. Dr. Kromkowski offers courses in the fields of urban government and politics, ethnic politics, and comparative urbanism.
Dr. Kromkowski's ongoing academic work include editing Annual Editions: Race and Ethnic Relations (McGraw-Hill), which is a yearly compilation of opinion, reports, commentary and scholarly analysis concerning ethnicity, the most recent issue being the 19th of the series.
Dr. Kromkowski is the current president of the National Center for Urban and Ethnic Affairs. He is also a board member of the Piast Institute, which was recently designated as a distribution center for U.S. Census information on ancestry and ethnic population.