Study Politics in the Nation's Capital
The Catholic University of America in Washington, D.C., is ideally situated for students who want to study politics. Here you have all the advantages of a cosmopolitan city that is undergoing a remarkable resurgence, starting with new restaurants and art spaces right across from campus to a rich international array of the arts and cuisine throughout the city. The Metro stop right across the street provides easy access to a world of internships, political activities, and cultural resources. Yet the campus provides an oasis of green and a mix of classic and innovative architectural styles perfect for reflection, relaxation, and recreation.
The Heart of Washington, D.C.
Studying in Washington, D.C., has numerous advantages for students of all disciplines.
Learn More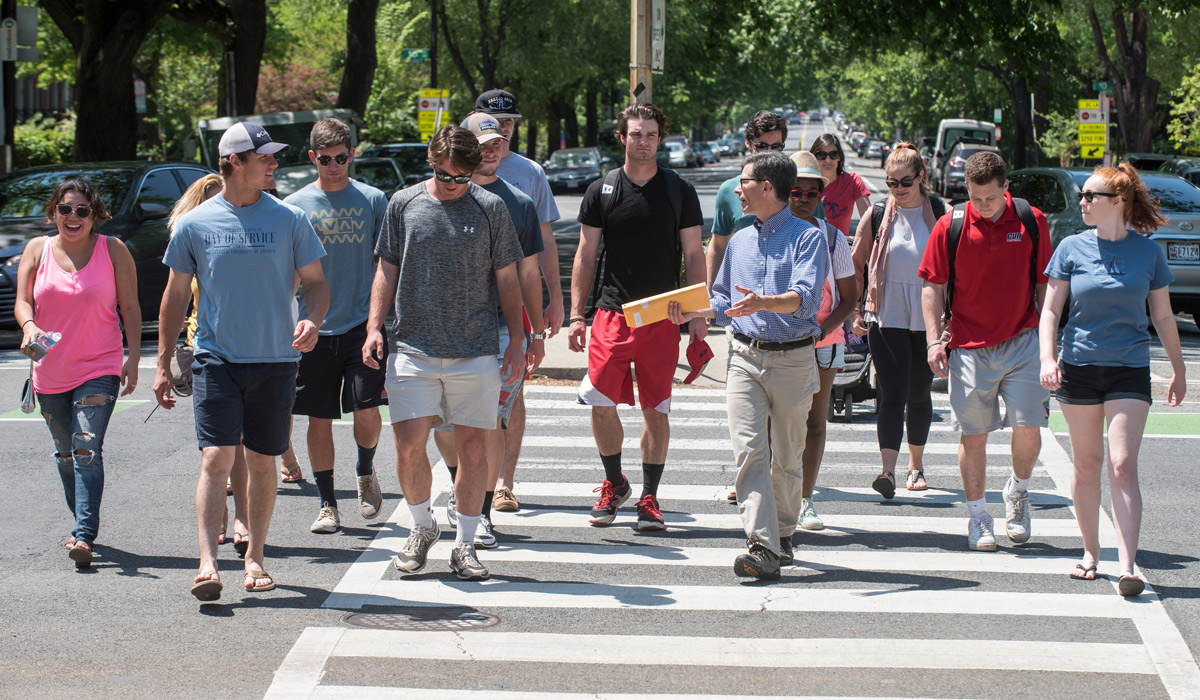 Washington 101: Getting to Know D.C.
In this unique course, students learn about their "college town" as a symbolic city (the design and meaning of its buildings, monuments, and museums), a political city (the behavior of national and local policymakers), and a living city (the city's economy, neighborhoods, culture, and population).
Learn More