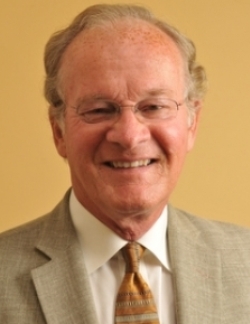 Expertise
Western political thought
Ethics
Politics and Culture
Historical Consciousness
Constitutionalism
Philosophy of International Relations
Biography
Ryn's areas of research and teaching include the history of Western political thought, politics and the imagination, historicism, the theory of knowledge, conservatism, American political thought, constitutionalism, and the moral and cultural dimensions of international relations.  Ryn has taught also at the University of Virginia, Georgetown University, and Louisiana State University.
Ryn is the Founding Director of the new Center for the Study of Statesmanship at Catholic University.  The Center studies the moral, cultural and political preconditions of peaceful and respectful relations among persons, peoples and civilizations and explores sources of foreign policy and domestic leadership in keeping with American traditions of restraint and compromise.
The recipient of many awards and grants, Professor Ryn was named Outstanding Graduate Professor by the CUA Graduate Student Association in 1992. In 2011 he received the CUA faculty award for Distinguished Achievement in Research.
His many books include A Common Human Ground, America the Virtuous, Will, Imagination and Reason, Democracy and the Ethical Life, and the novel A Desperate Man.  He has published and lectured widely on both sides of the Atlantic and in Asia, especially China.  In 2000 he gave the Distinguished Foreign Scholar Lectures at Beijing University, which published this series as a book, Unity Through Diversity (in Chinese translation). Three of Ryn's books and many of his other writings have appeared in Chinese translation.
In 2012 Beijing Normal University named him Honorary Professor. Ryn is editor of Humanitas.  He was co-founder and President of the Academy of Philosophy and Letters and co-founder and Chairman of the National Humanities Institute. He served as president of the Philadelphia Society. He was chairman of the Department from 1979 to 1985.