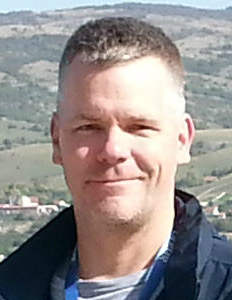 Department
Politics
School
School of Arts and Sciences
Expertise
International relations
Comparative politics
Global political economy
Professor Quirk has taught a wide range of undergraduate and graduate courses. At Catholic University he earned a joint M.A. degree in politics and economics and a Ph.D. in politics. He serves as a Fellow with the University's Institute for Policy Research and has been a member of the Committee of Part-Time Faculty and Online Education Advisory Committee. At the University's Columbus School of Law, he served as director of development and was active with the Abrahamic Forum / Middle East Dialogue.
Professor Quirk's work has taken him to Albania, Bosnia, Bulgaria, Croatia, Iraq, Israel/Palestine, Mexico, Russia, and Serbia. At the Congressional Office for International Leadership / Open World Leadership Center, he leads discussions on American federalism with visiting young professionals from the Balkans and Eurasia. 
He has published on comparative nation-building, globalization, American foreign policy, and online learning. He has taught at Loyola University Maryland and the University of Economics in Varna, Bulgaria. He serves as a senior lecturer in the School of Public Affairs at American University, where he won the 2022 award for outstanding community engagement.