Dear Friends of the Politics Department,
Greetings! As with our first issue in January, this newsletter highlights some of the recent activities and accomplishments of our students, faculty, and alumni.
We began the semester still grappling with the coronavirus and the inability of many of our courses to meet in person. It concluded on a more hopeful note, however, as vaccines became widely available, the number of coronavirus cases on campus declined, and graduation ceremonies took place at FedEx Field. As of this writing, the university plans to have us all back on campus in the fall, which is wonderful news.
Despite the challenges of the semester, the department sponsored several events both in person and remotely, and students and faculty chalked up some impressive successes as well. Generous donations to the department allowed us to host a reception for undergraduates and launch a new summer housing program for student interns. These and other developments are detailed further below.
I hope you enjoy learning more about what our community has been doing over the past semester. If you have any good stories to tell or a recent accomplishment you would like to share in an upcoming issue, please send an e-mail to Katherine Donohue (donohueka@cua.edu).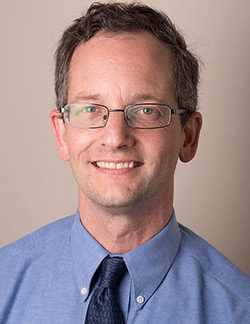 Matthew Green
Professor and Chair
Department of Politics