A Successful Year
Dear Friends of the Politics Department,
Greetings! This month marks the conclusion of another academic year that featured numerous accomplishments by our faculty, students, and alumni. I'm excited to share some of them with you here, as well as the department's activities and events over the past semester. You can learn more on our news and events page and our Twitter and Instagram feeds.
Many of these events and accomplishments were made possible by alumni donations to the department's Annual Fund. The single biggest fundraising day for the Fund is during the Founders Day Giving Challenge. This year's Challenge was a big success, and we received more individual donations than any other academic department in Arts & Sciences. Thanks to all of you who contributed!
If you weren't able to donate and are interested in supporting the Fund -- or helping the department in other ways -- you can learn more here. We are especially in need of donations to continue our highly successful housing scholarship program for students who intern over the summer. (See below for testimony from a recent recipient of the scholarship.)
Finally, if you have any items to contribute to our spring newsletter, please do not hesitate to send them to me (greenm@cua.edu).
On behalf of the department (and Spaghetti, who made a guest appearance on Twitter during Founders Day), have a relaxing summer!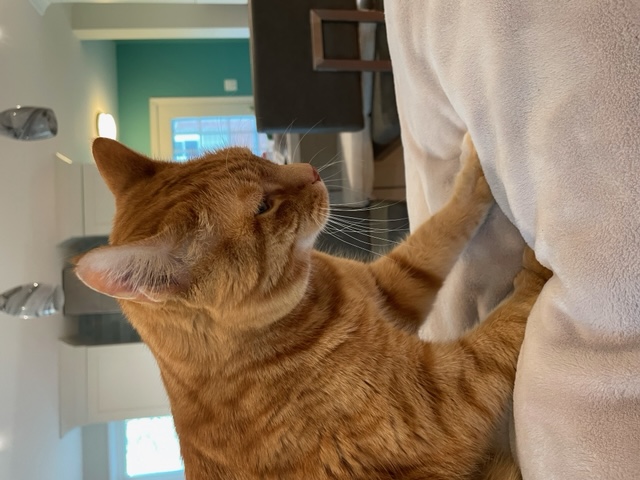 Matthew Green
Professor and Chair
Department of Politics 
Lee Edwards Appointed Distinguished Lecturer
Lee Edwards, Distinguished Fellow in Conservative Thought at the Heritage Foundation and a doctoral alumnus of the politics department, was named the inaugural Distinguished Lecturer by the School of Arts and Sciences. He taught an undergraduate course, "Politics of the 1980s,"tw in the spring semester, and gave a talk entitled "How Ronald Reagan Won the Cold War Without Firing a Shot."
Scholarship Recipient Discusses Recent Internship
Last summer, the department awarded its first internship housing scholarship to politics major Isabella Wagner. The scholarship allowed her to live on campus during the summer while doing an internship. She said this about her experience:
"During the summer of 2021, I spent my time interning at a campaign finance consulting firm, Holloway Consulting Inc., in Arlington, Virginia…As an intern, I was able to work directly with our clients and their teams to better understand the needs of the clients and their donors. This experience also allowed me to work alongside students and professionals from other universities and all levels of the political world. It was this experience that secured an extension of my internship into the Fall semester.
"As a recipient of the Politics Department's Summer Internship Housing scholarship, I was afforded the financial flexibility to further my academic and professional goals while living in Washington. Having the opportunity to intern in Washington while remaining a part of campus life meant a great deal for my development as a working professional, but also as a representative of CUA's Politics Department. I am incredibly appreciative of the generosity of the Department."
Achievements
The department was well represented at this year's Research Day, with presentations from many students including Gretchen Bell (BA), Jordan Farrell (BA), Shannen Gora (MA), Micah Harris (PhD), Emma Jensen (BA), Patrick Maxwell (BA), Caroline Pitman (BA), and Chloe Van Syckel (BA).
Politics major Zorianna Moulton was featured in a university profile.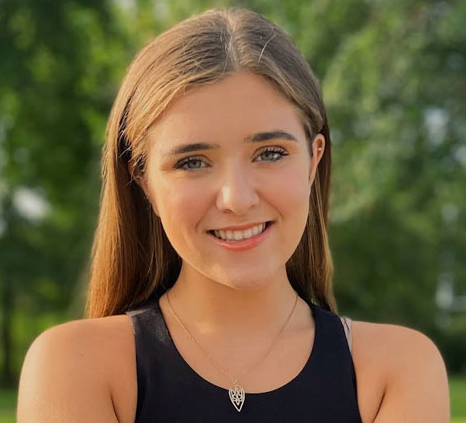 Another politics major, Sophia Marsden, competed in the Boston Marathon on behalf of Brigham and Women's Gillian Reny Stepping Strong Center for Trauma Innovation.
In November, politics major Gerald Sharpe helped lead CUA's student government to adopt a resolution urging university divestment of holdings related to the genocide of Uyghur Muslims in China. It was the first resolution of its kind at any U.S. university and was written up in the Washington Post.
Several faculty published in various outlets, including Nicholas Dujmović (who contributed a chapter to the new edited volume The Academic-Practitioner Guide in Intelligence Studies) and Andrew Yeo (who coauthored an article in Journal of Contemporary China).
A record number of graduating students were inducted into the department's chapter of the political science honors society Pi Sigma Alpha and honored at a dinner in April which featured a keynote address by Matthew Green on his forthcoming coauthored book about former Speaker Newt Gingrich
Recent Events
The department sponsored several events in the fall, and a number of our faculty, students, and alumni participated in university and departmental activities.
The department sponsored a talk in February by Beth Sanner, a former senior CIA official.
Also in February, the university held an Oxford-style student debate entitled "Resolved: The U.S. Constitution Should Not Have Been Ratified."
Professor Jakub Grygiel gave a talk on campus entitled "Putin's New Russian Empire."
Dr. Steven McGuire, Director of the Matthew J. Ryan Center at Villanova and a graduate of the politics department's doctoral program, delivered a talk entitled "Freedom and Order: Kant's Influence on Eric Vogelin."
In March, the department sponsored a student-led panel discussion on securing internships while in Washington, D.C.