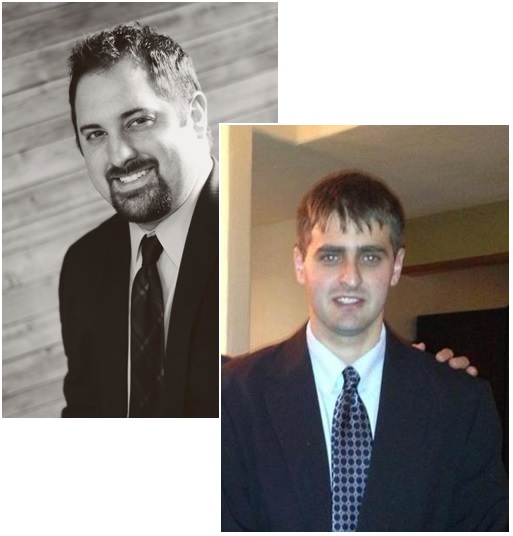 Joshua Bowman and Gregory Collins, graduate students in politics who, together with fellow student Emily Butler, each received Richard M. Weaver fellowships from the Intercollegiate Studies Institute.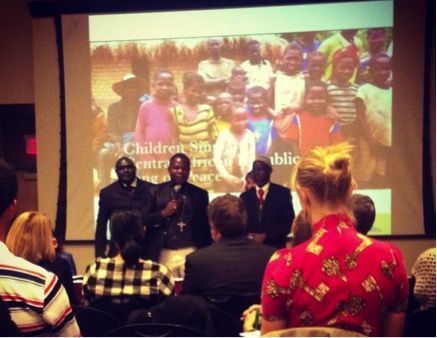 Inter-faith leaders discuss peacebuilding efforts in the Central African Republic.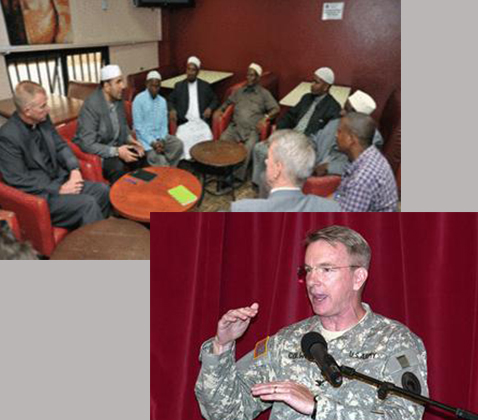 CUA politics alumnus Colonel David Colwell, chief of chaplains for U.S. Central Command, engages in interreligious engagement on behalf of the U.S. government.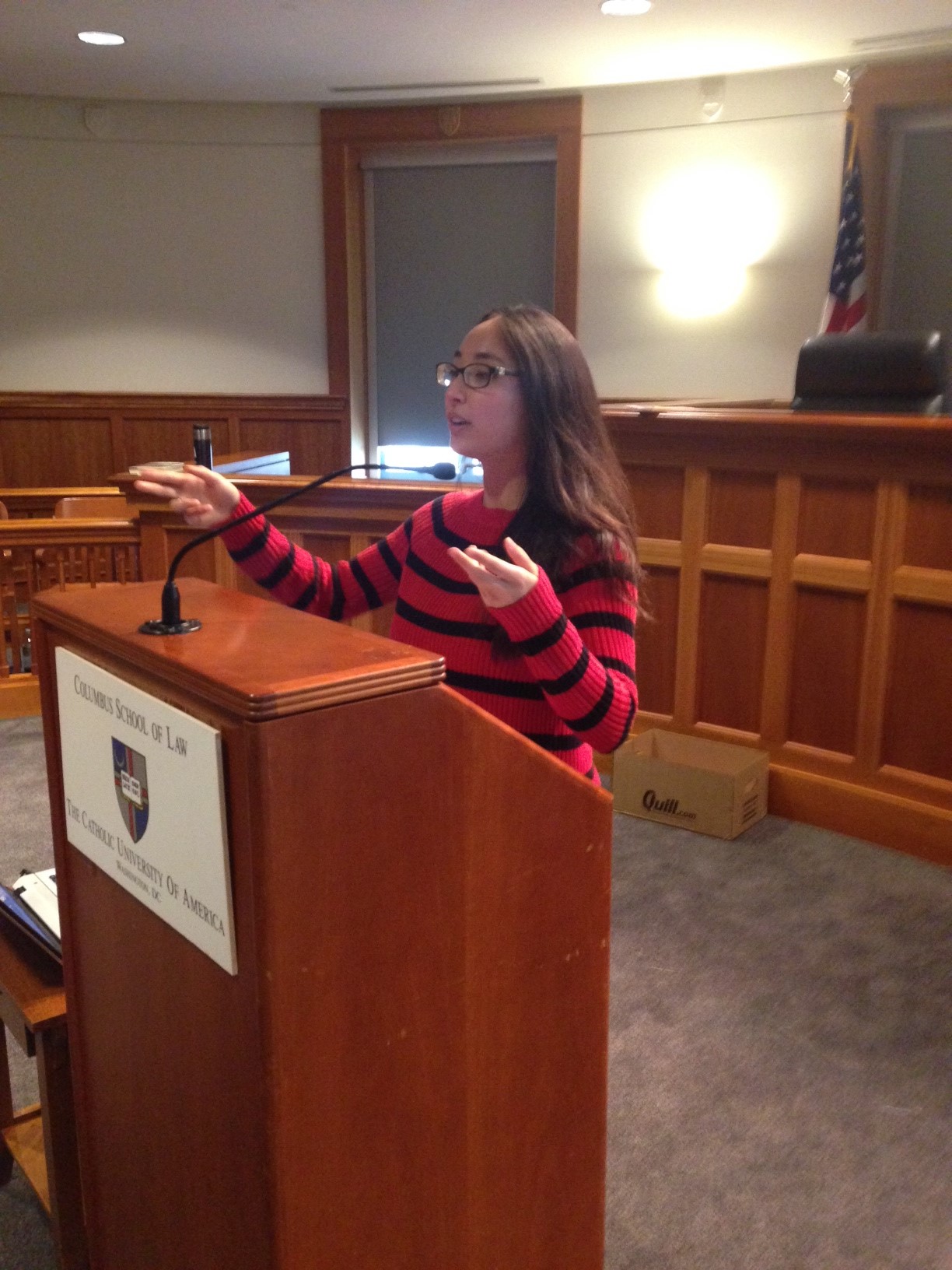 Politics senior Rebecca Yim speaks to prospective students about the politics program during Odyssey Day.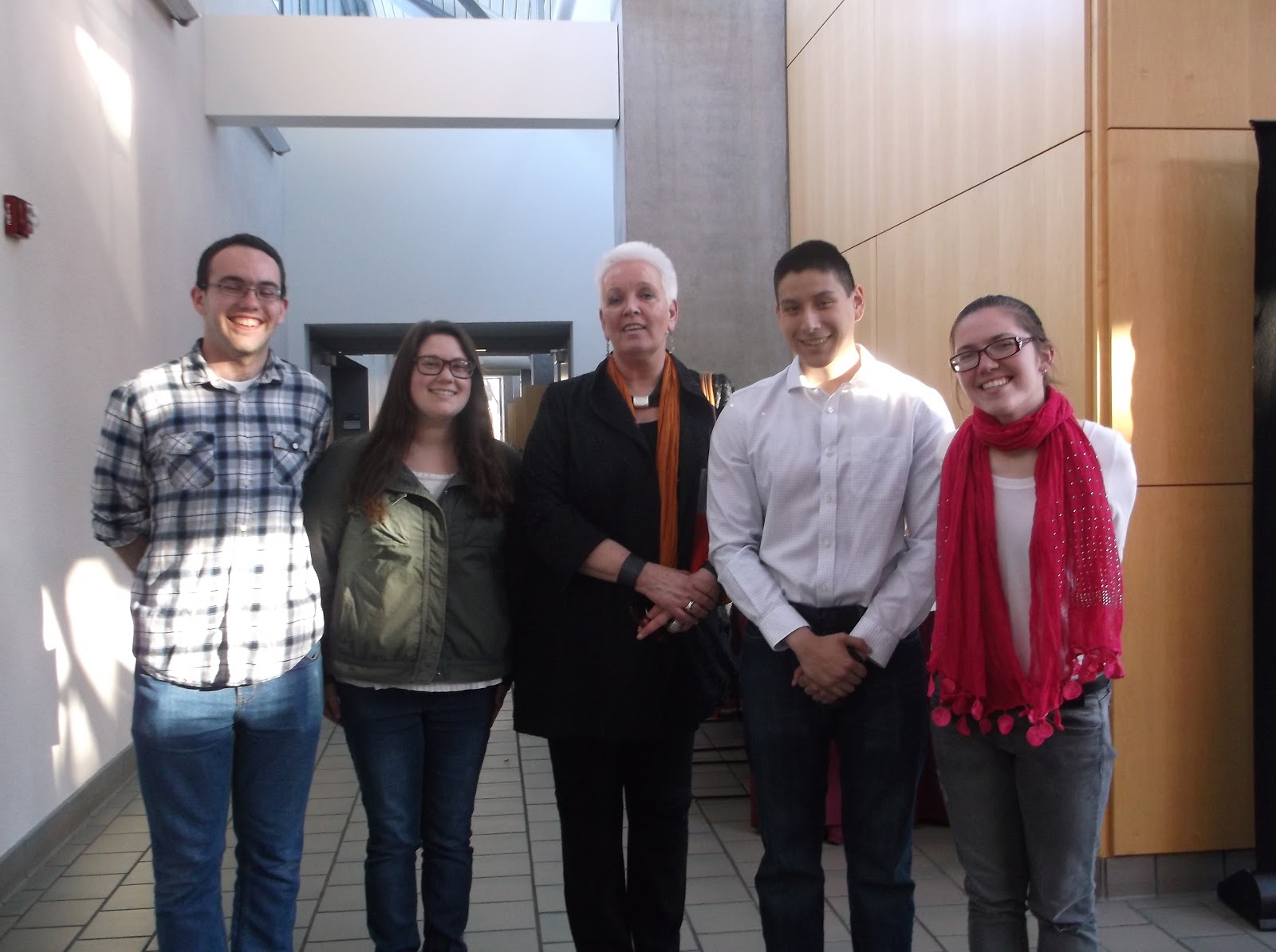 Students from POL 226 (Introduction to Peace Studies) pose with Gayle Smith, Senior Director of the National Security Council, following the campus panel discussion "Working Together to End Extreme Poverty."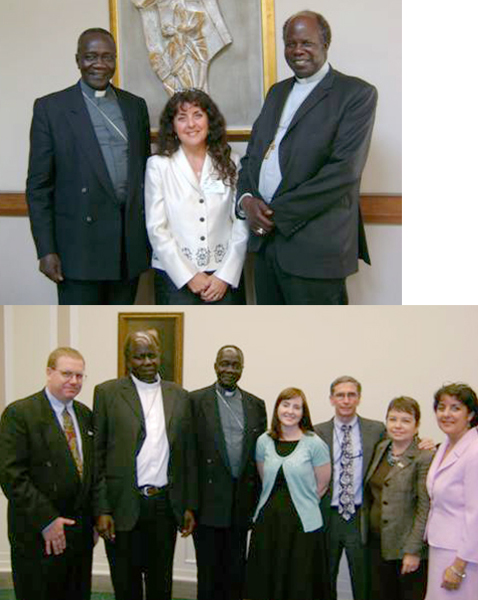 CUA Politics Professor Maryann Cusimano Love with delegation from South Sudan at hearings of the U.S. Commission on Religious Freedom.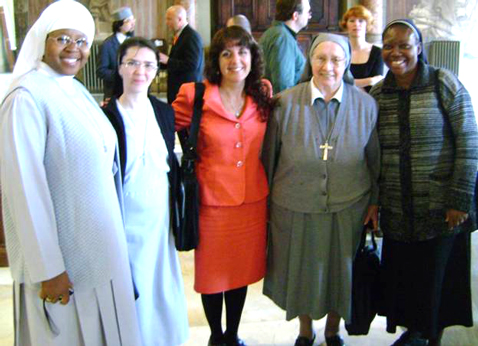 CUA Politics Professor Maryann Cusimano Love speaking at the U.S. Embassy in Rome on religious peacebuilding, with a delegation of women religious leaders working against human trafficking.