Newsreel captures the practice of politics. We urge you to scroll through this photo gallery of the nexus of Catholic University and the country's political leaders.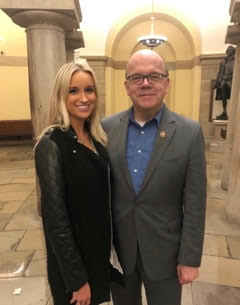 CUA undergrad and prospective CPOL student Aisling Redmond with Chairman McGovern of House Rules.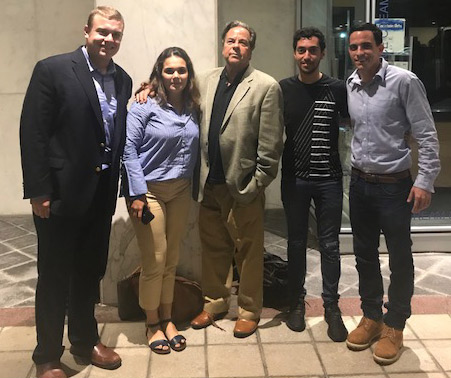 Trey Yingst, White House Press corp, joined Professor Bua's last class in CPOL 661, Media: Impact on Domestic and International Politics.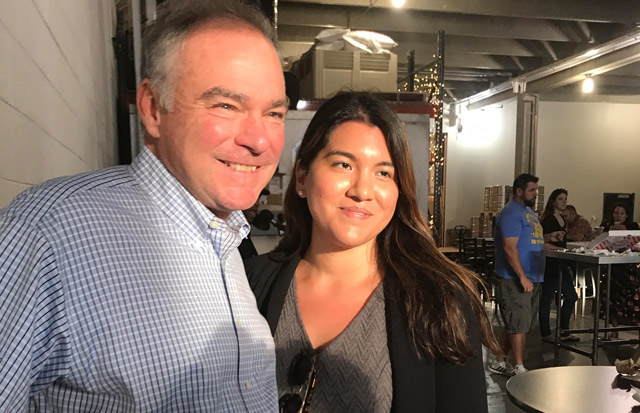 Mariela Andrade, a Catholic University graduate, with Senator Tim Kaine (D-VA) at an August 2017 event.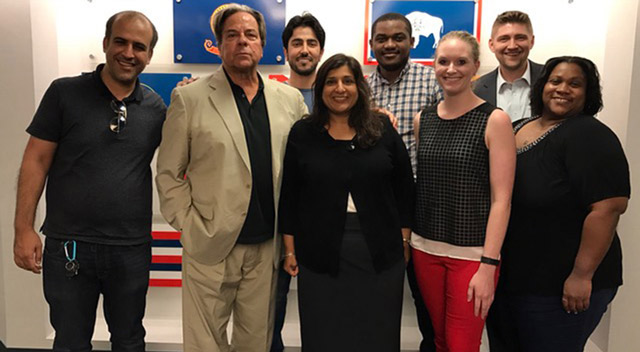 Anita Kumar, White House correspondent for McClatchy News, met with Professor Bua's class, The Media and American Politics.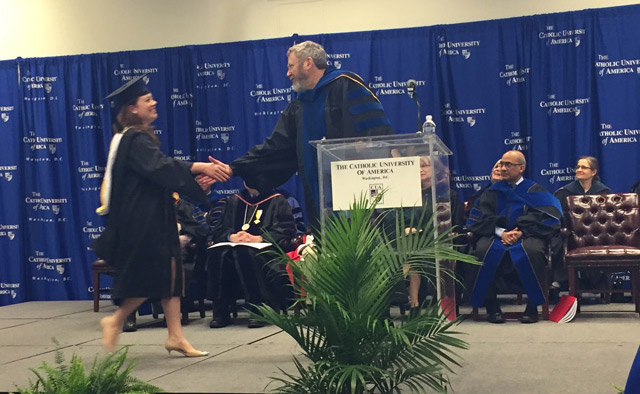 Meghan O'Brien accepts her M.A. Degree in Congressional and Presidential Studies from Dr. Dennis Coyle, Chair, Politics Department.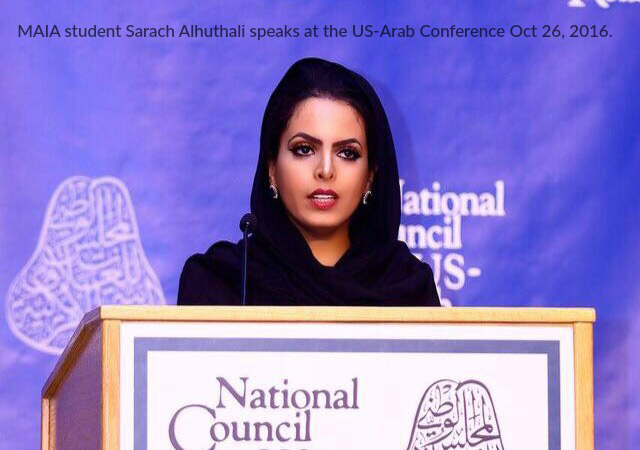 MAIA student Sarach Alhuthali speaks at the US-Arab Conference on Oct 26, 2016.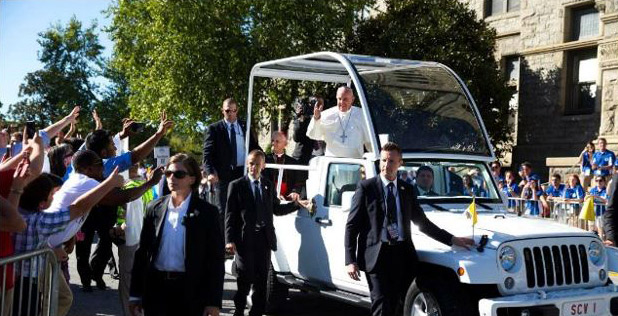 On September 23, 2015, Pope Francis celebrated mass on the east portico of the Basilica of the National Shrine of the Immaculate Conception and the University Mall at The Catholic University of America.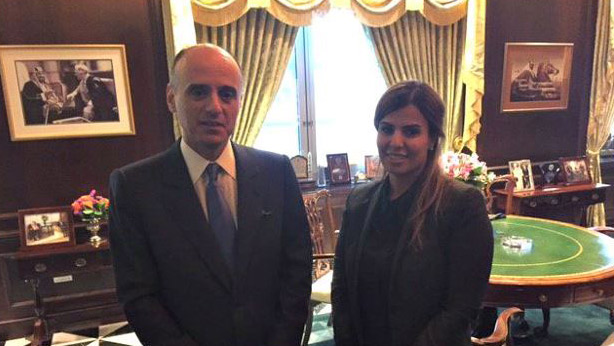 Ms. Ruqaya Alzamia meets His Excellency Adel bin Al-Jubeir, Minister of Foreign Affairs of Saudi Arabia.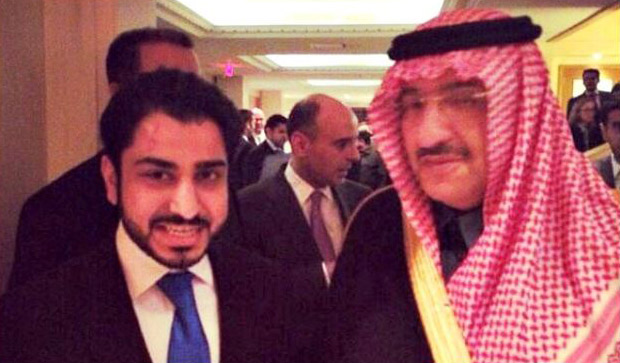 International Affairs student Ahmen Alhamar with the Saudi Crown Prince Muhammad bin Nayef.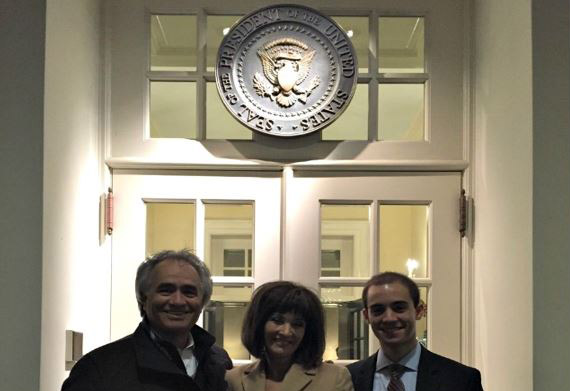 John Dautzenberg, former CPOL student and current legislative assistant in the White House Office of Legislative Affairs, with the Off-campus Director Diana Rich and her husband Santiago Rich standing in the entrance of the West Wing.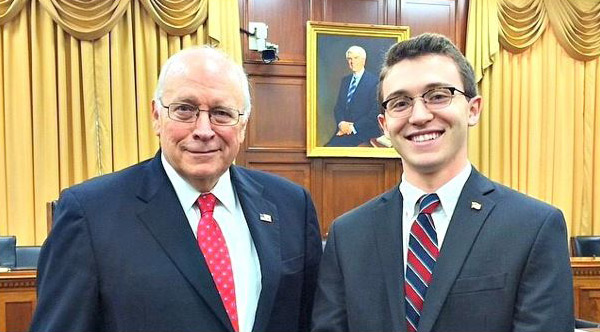 A Catholic University intern meets with Former Vice President Dick Cheney while interning on Capitol Hill.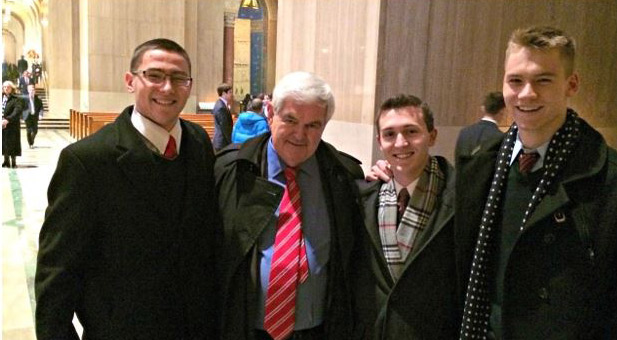 Newt Gingrich, Former Speaker of the House and scholar with the American Enterprise Institute, met with Catholic University students on campus.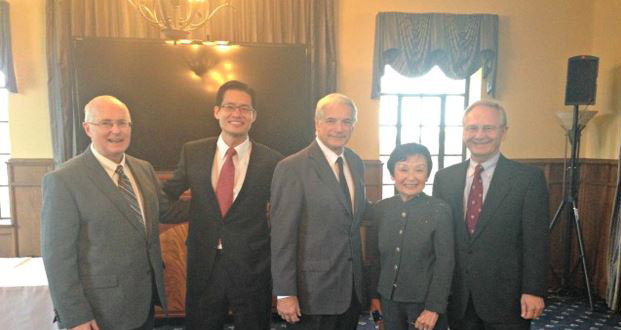 Robert L. Gallucci, former Ambassador-at-Large and Special Envoy for the U.S. Department of State, gives lecture, "The North Korean Nuclear Issue: Why it Matters and What can be Done," for The Second John Oh Memorial Lecture.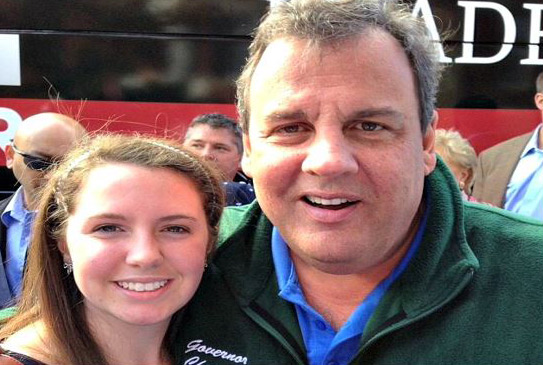 Catholic University College Republican student meets with NJ Governor and potential presidential candidate Chris Christie while on a campaign trip.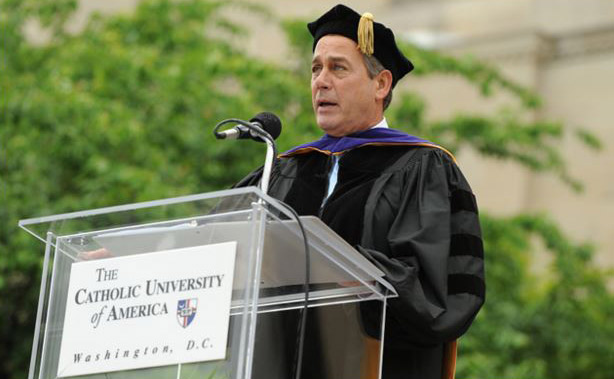 John A. Boehner, former speaker of the United States House of Representatives, delivered the 122nd Annual Commencement Address to The Catholic University of America's Class of 2011.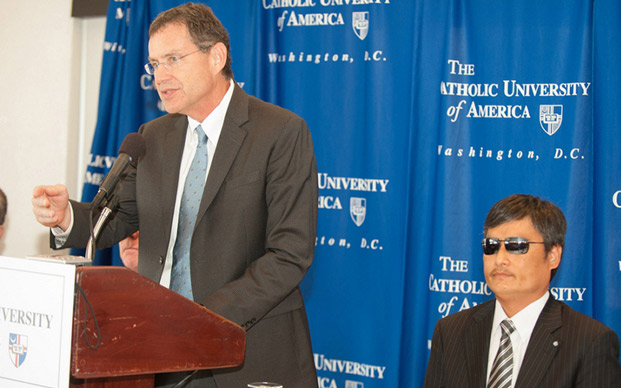 Stephen Schneck, director of Catholic University's Institute for Policy Research and Catholic Studies, introduces Chen Guangcheng as a new visiting fellow of the institute.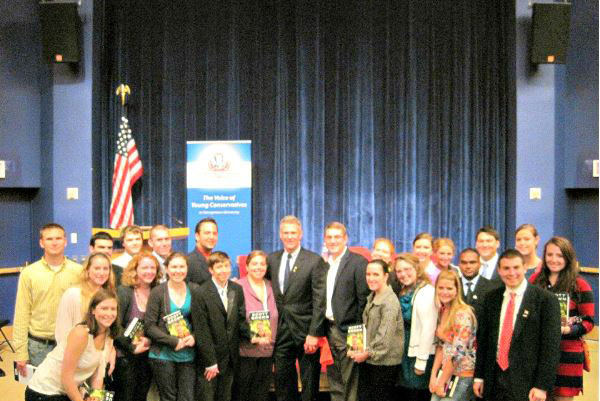 College Republicans pose with former Massachusetts Senator Scott Brown.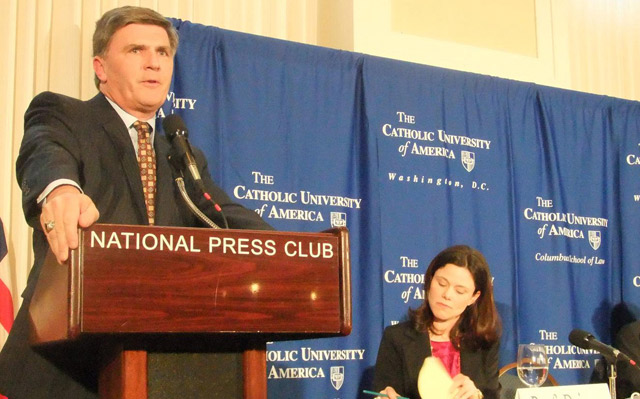 Former Maryland Governor Robert Ehrlich speaks at a Catholic University event held at the National Press Club.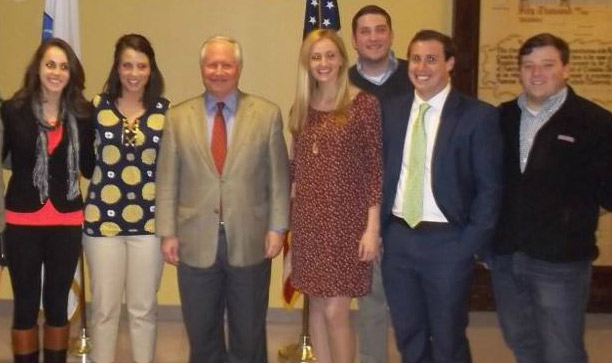 Catholic University students meet with William Kristol, founder and editor of the political magazine The Weekly Standard, political commentator, and former Chief of Staff to Vice President Dan Quayle.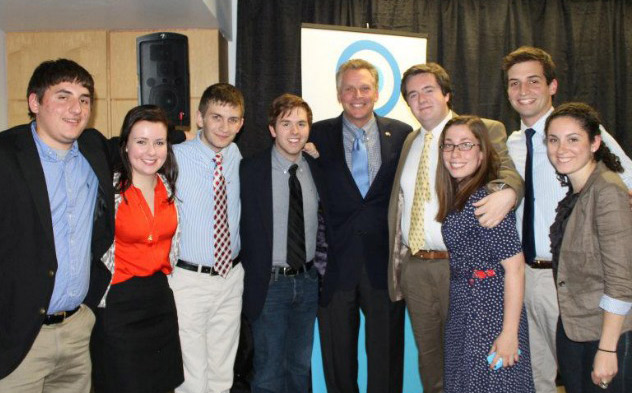 Former Virginia Governor Terry McAuliffe poses with the Catholic University of America College Democrats.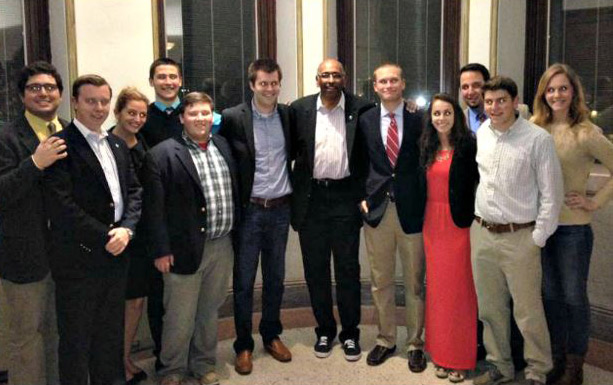 Catholic University students take a picture with Michael Steele, commentator for MSNBC and former Republican National Committee Chairman.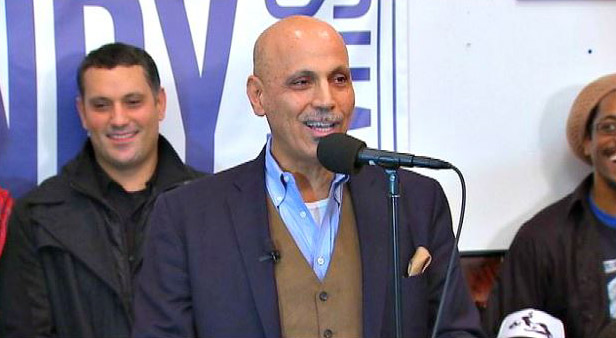 Catholic University graduate Andy Shallal discussing his campaign for Washington, D.C., Mayor.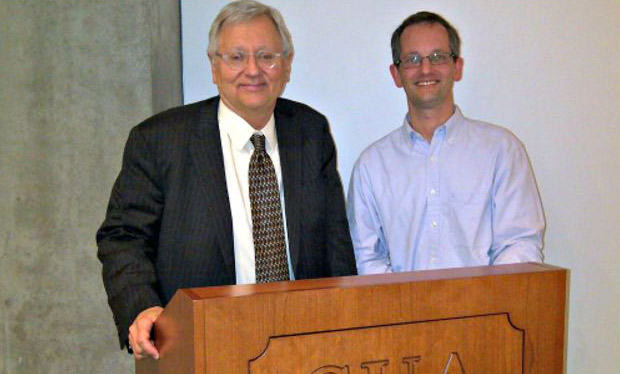 Dr. Thomas Mann of Brookings and author of numerous works on Congress, discussed his recent book It's Even Worse than it Looks, at a university forum.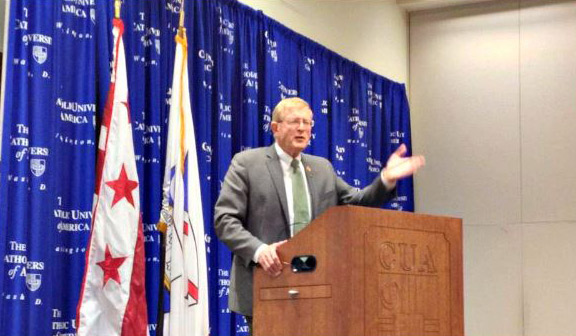 Congressman Paul Cook, representative of California's 8th District and retired Colonel of the United States Marine Corps, speaks about the nation's defense and global presence.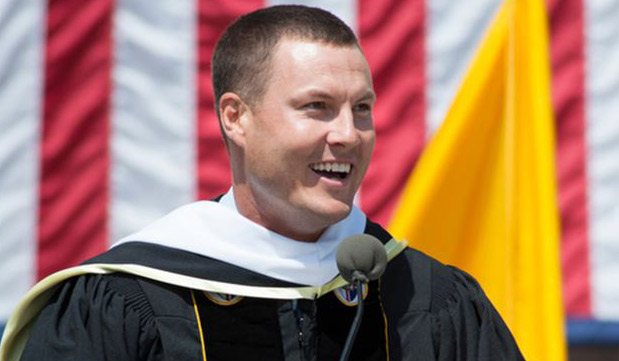 Philip Rivers, quarterback for the San Diego Chargers, addresses graduates during the 125th Annual Commencement Ceremony at Catholic University.