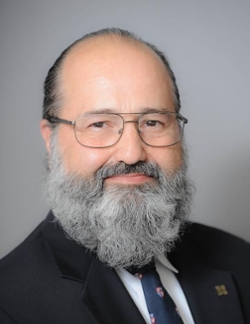 Department
Politics
School
School of Arts and Sciences
Expertise
Intelligence Studies
CIA Culture and Commemoration
Accountability of Intelligence
US Intelligence History and Historiography
Intelligence Analysis
Covert Action
Biography
Nicholas Dujmovic is an assistant professor of politics and the director of the University's program in intelligence studies. He came to Catholic University after retiring from the Central Intelligence Agency in June 2016 with 26 years of service as an intelligence officer as well as 14 years in the United States Coast Guard. 
Professor Dujmovic teaches three courses in the intelligence program: an introductory course on American intelligence, a course on radically different views on US intelligence historiography, and an upper-level course focusing on the issues that arise when intelligence activities are conducted by a democracy. He manages the undergraduate Certificate in Intelligence Studies offered by the Politics Department and coordinates other intelligence-related courses that count towards the Certificate.  Dr. Dujmovic also serves as faculty adviser to the Intelligence Club.
Professor Dujmovic brings a wealth of personal experience to the study of intelligence. He joined CIA in 1990 as an analyst on the USSR and East Europe, and later was a speechwriter for the Director of Central Intelligence, editor of the President's Daily Brief, and a manager of analysts working on Southeast Asian issues.  Dr. Dujmovic was a member of the CIA History Staff for eleven years, from 2005 to 2016, where he also served on the editorial board of the journal Studies in Intelligence and directed the Oral History program.  Most of his historical work at CIA was classified, but his unclassified work on Agency operations, culture, and historiography has appeared in various books and journals.  He also taught a graduate seminar on intelligence at American University from 2013 to 2015.
He is a deacon of the Orthodox Church and serves the Protection of the Holy Mother of God Orthodox Church in Falls Church, Virginia.